Why and how I automate my twitter DMs
For the past few months, I have been sending automatic welcome messages to all my new Twitter followers and I am not planning to stop any time soon!
Why do I automate my Twitter DMs
To get to know my followers It's important for me to understand who is following me, what they like about my content, and how they discovered my account. This feedback is crucial to help me validate and adjust my marketing strategy and to understand what topics I should speak about in my Wannabe Entrepreneur Podcast.
By automating my welcome DMs I can rest knowing no new follower will be forgotten and I can connect to the ones that answered me back once I am back to the platform.
To find new clients I noticed that most of the paying members of my virtual co-working space for entrepreneurs were a result of my DM conversations. Therefore any new follower is a potential new client that I don't want to miss.
How do I automate my Twitter DMs
I was thinking of doing it for a long time but never had the time to play around with the Twitter API. I then met Luca who is building Hivoe, which is a tool that allows you to write a welcome message that is sent automatically to all my new followers.
Write a good welcome message A great welcome message is one that should leave the recipients thinking that you wrote it just for them. Here is mine: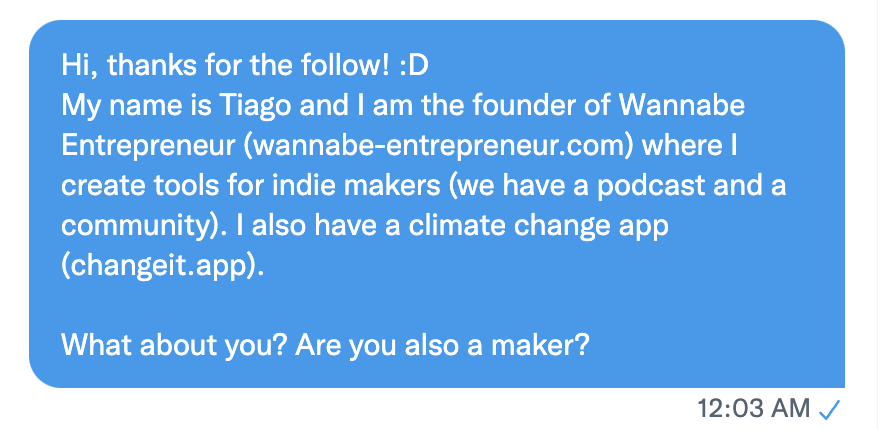 Cool right? Here are some stats:
More than 50% of my followers answer my automatic DM
Less than 10% ask me if it is automation (I always tell them the truth and they never seem to be upset)
Can my Twitter account be banned?
That was my first question to Luca and he pointed out that the Twitter guidelines say that it is ok as long as you don't spam or bother users.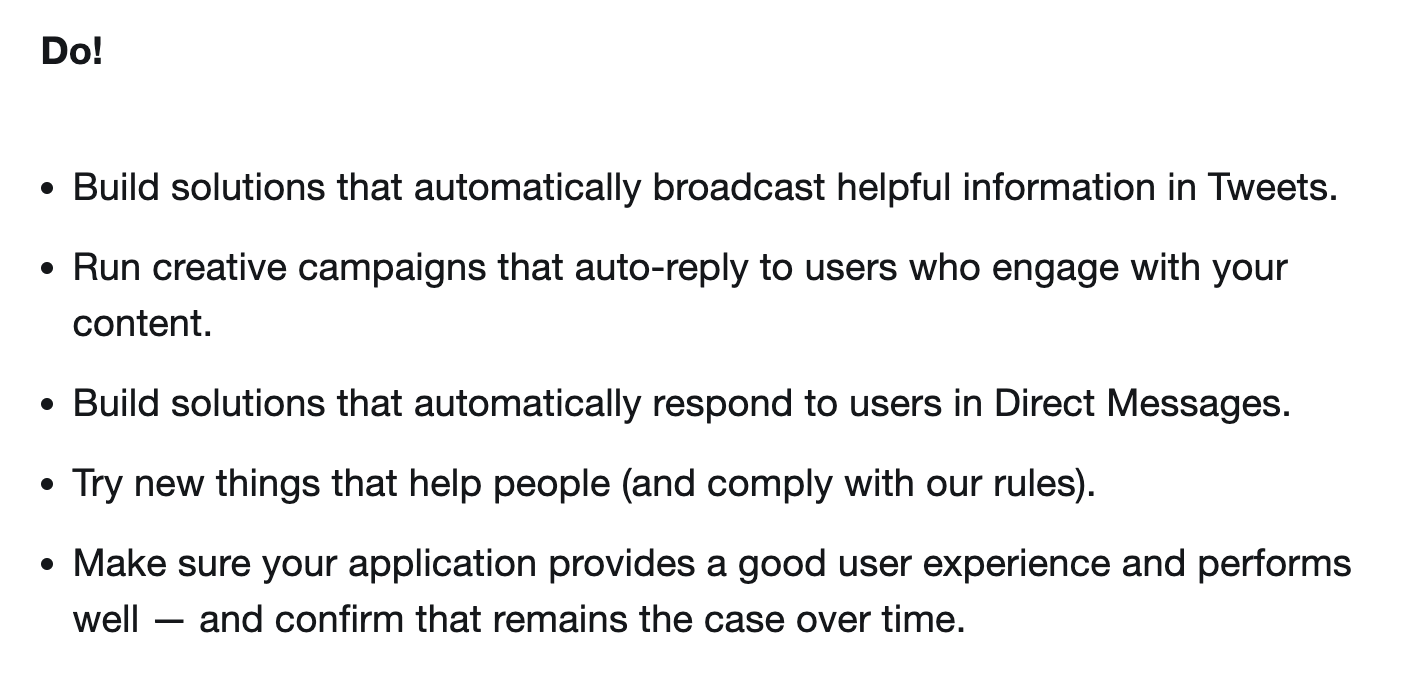 So far no one ever complained about my messages being too spammy…
Conclusion
I am really happy with my Twitter automation, as it allows me to engage and stay connected with my followers and still keep a healthy usage of Twitter. If you have any questions make sure to reach out to me on Twitter.
Do you want to meet other indie hackers?
Come share your journey with bootstrappers working on their web projects